Our Great Team
Our consultants are old Souls who have lived many lifetimes with accumulated experiences and wisdom to do what they can do now.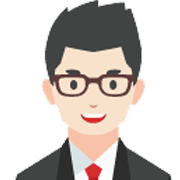 Jackie Hong
Jackie is born with claircognizance and divination abilities. He enjoys helping people with the wisdom and knowledge that he has accumulated from his many lifetimes. He is a certified practitioner in I Ching Feng Shui, Bazi, Divination, Psychic and entity attack defense
Kelly Lim
Kelly came to this Earth as a healer, an intuitive channeler and empath. She enjoys what she do best in many of her lifetimes, connecting with beings from the higher realms and sharing the loving guidance and healing energies she receives, to help others to balance their energies, clear their doubts and empower them with inspirations.
TheHealingXanadu
We offer non-religious personal consulting and healing sessions on Love, Career, Relationships, Health and Wealth, including Feng Shui for environment
Book a session with us now
Read what our customers have to say about our services and programs on our Testimonial page.
请到我们的 顾客反馈页面,了解各行各业的人如何在接受疗愈桃源的服务后改变自己的生活。 Dismiss